Last night, the Crossroads Brass Band performed it's first concert since the start of the pandemic.  The program, which consisted of Americana favorites, was originally planned for the band's summer program but those plans were preempted.  Here are a few photos illustrating the protective measures the group has taken to help prevent aerosol transmission of the virus.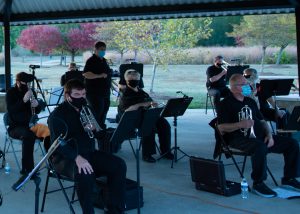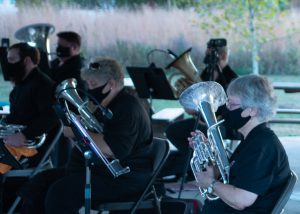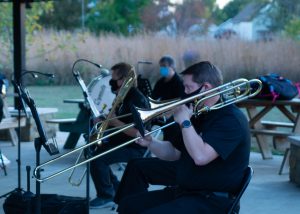 Sadly, there are no plans to hold any further outdoor rehearsals/performances as colder weather is approaching.  Our plans could change if we can secure an indoor venue that would be safe enough, but nothing has materialized as of yet.
Special thanks to everyone who has supported us through this challenging time and to all of our members who strive to continue to keep the music going.